Evidently I thought it was a leap year and that I would have one extra day to squeeze out a blog post for February. I am a day behind but client projects come first and boy has it been a busy month!
Around this time of year, everyone seems to develop a terrible case of spring fever and decides it's time to embark on their renovation project. This is great news for us! These are some of our favorite types of projects to design. We have several kitchens and baths projects in the works as we speak. Very exciting for us, but often terrifying for our clients as they begin their renovation journey and are completely overwhelmed. That's where we come in, listen to their needs, wants, and frustrations, develop a plan, and then set that plan in motion. We're here to take as much stress out of the renovation process as possible and make our clients' lives easier.
One particular area of concern that gives clients heartburn is the pantry. I usually get 39 forms of apology before they will even open the door to show it to me. I assure them that I need to see what we're working with to improve the situation and I will pass no judgement. You would think there was a dead body in there based on their level of hesitation.
But I totally get it! Raise your hand if your pantry is a chaotic black hole! (lots of hands)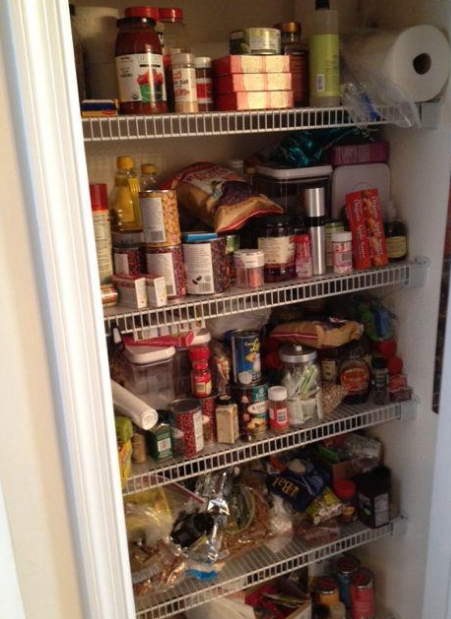 A lot of this has to do with the format of the pantry. Most of my life, the pantries I encountered were closet-type pantries, meaning they had dry-walled walls and a door, and shelves that were way too deep. I can't tell you how many times I organized the pantry as a child (nerd) and was so proud of myself, only to find it a complete disaster just hours later. When cleaning out the pantry to move to a new house, there were an embarrassing number of prehistoric food items recovered from the back of the pantry. And that's all I will say about that.
The worst of these closet pantries is the corner pantry, which completely chops up a kitchen, and often makes the pantry the central focal point, which causes me great anxiety. It's a downward spiral.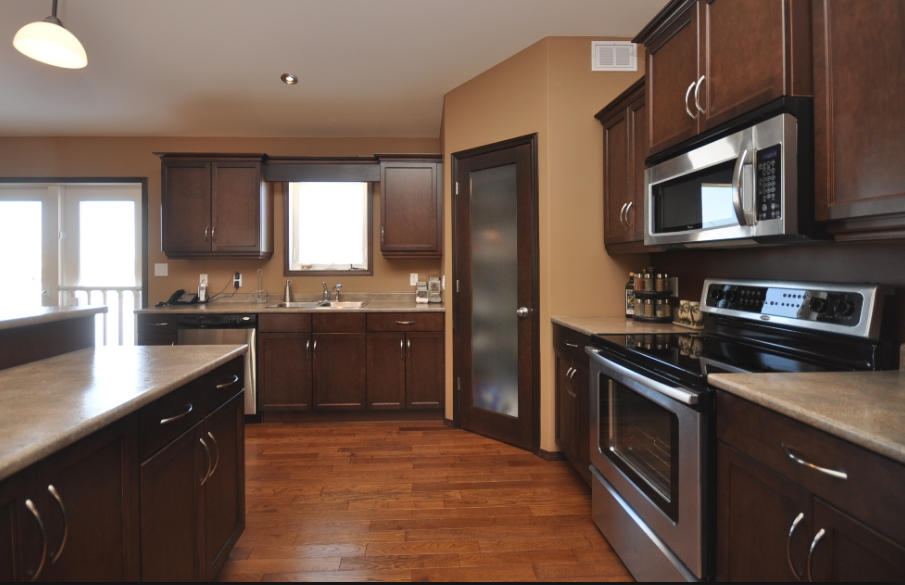 Now, I should say that there are some great walk-in pantries out there that are lined with perfect depth shelves and cabinets and almost look like a mini-store. These are wonderful, but there isn't always an extra 100+ square feet to dedicate to this. The Pioneer Woman has a pretty fabulous one for all of my food network enthusiasts out there (me!).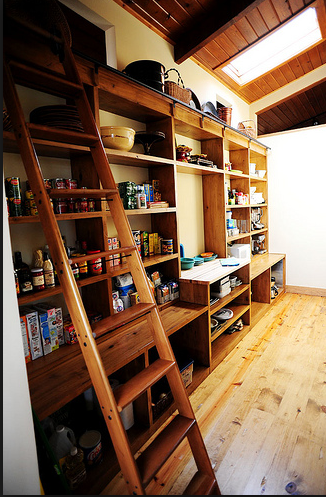 So, what can we do about this pantry dilemma? Incorporate cabinets with organizers!
There are so many fabulous pantry cabinets these days, from adjustable roll out shelves to entire cabinets that pull out for ease of access. I am a huge fan of roll out spice racks. I use them for other things too, like oils, vinegars, and other items I need to access regularly. With all of these solutions, it's easier to organize, compartmentalize, and adjust to changing needs over time.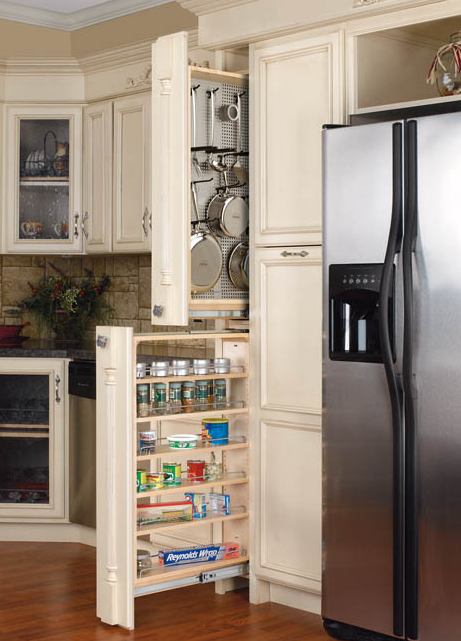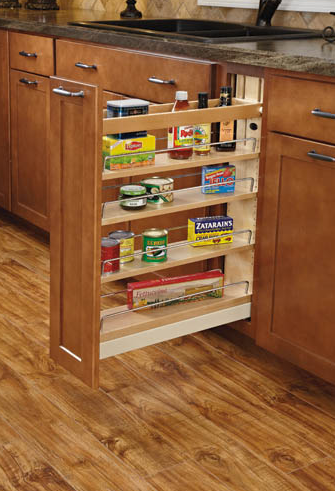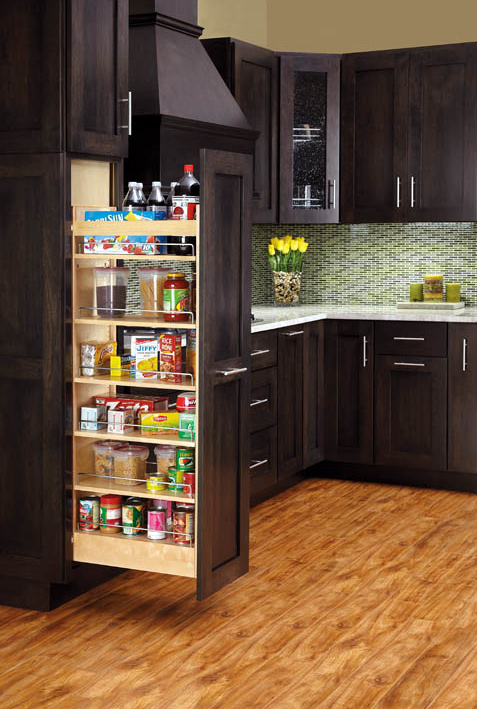 I have had several clients who have food allergies and we needed to keep certain food items separated from each other. We ended up dedicating certain pantry cabinets as "gluten-free" or "peanut-free" and it made it much easier to keep those items organized, particularly with kids.
When I designed my personal kitchen, I put in a pantry cabinet with adjustable roll out shelves and I love it! It's so much easier to take inventory and keep things in order. I'll even show you a few pictures!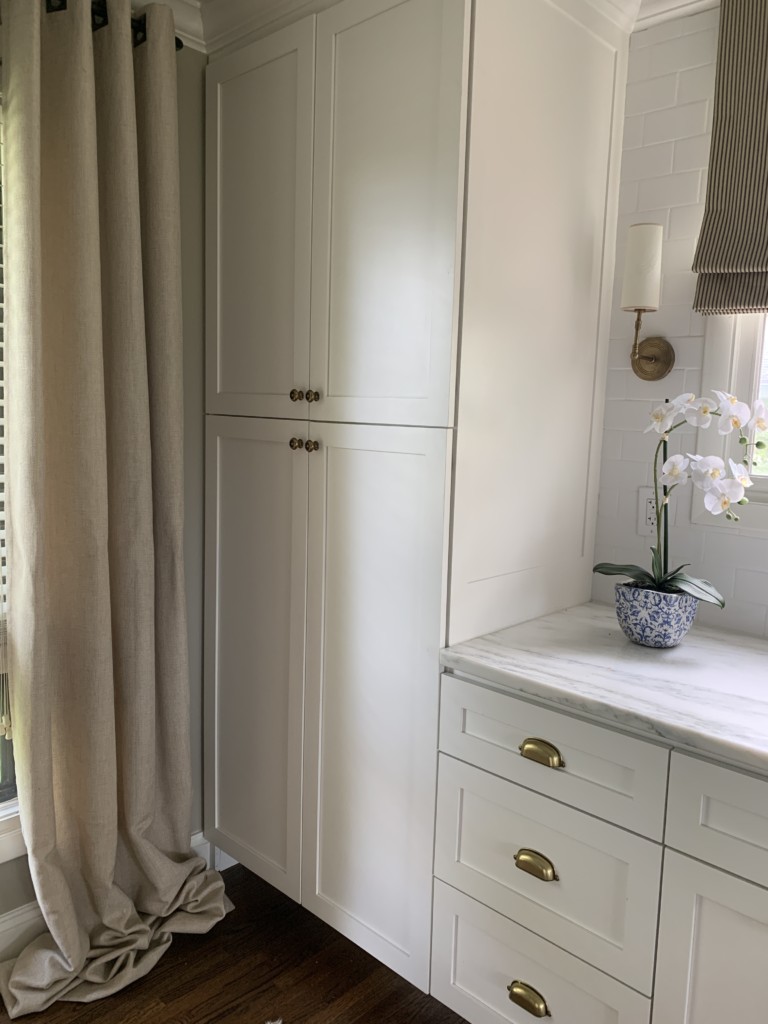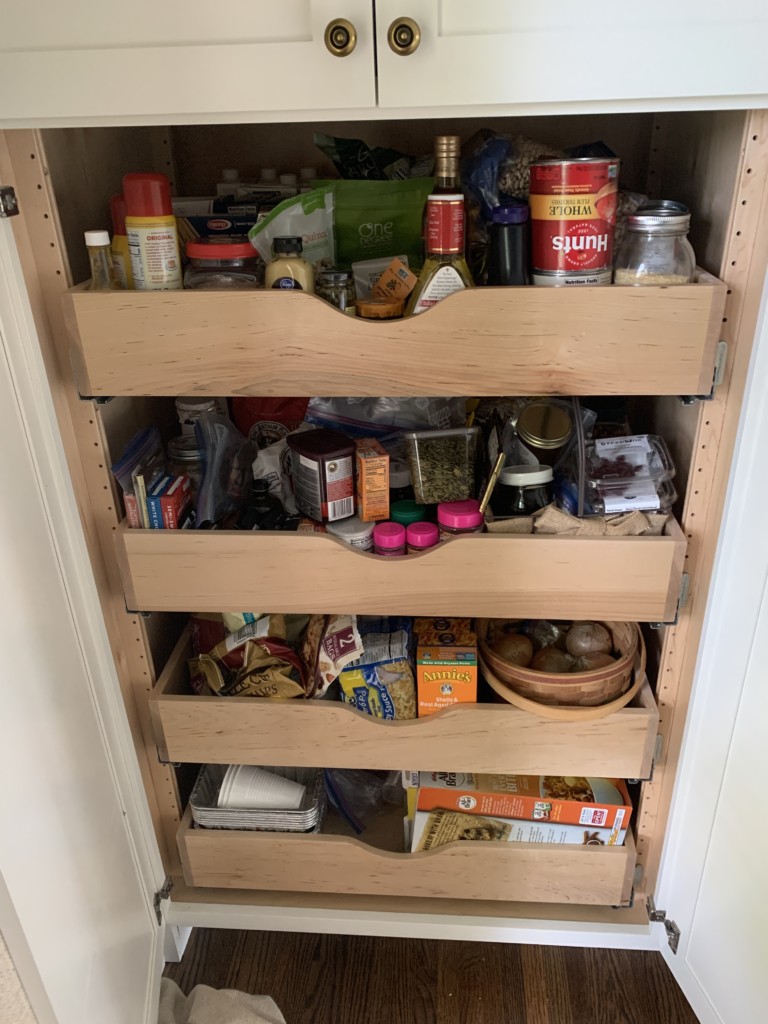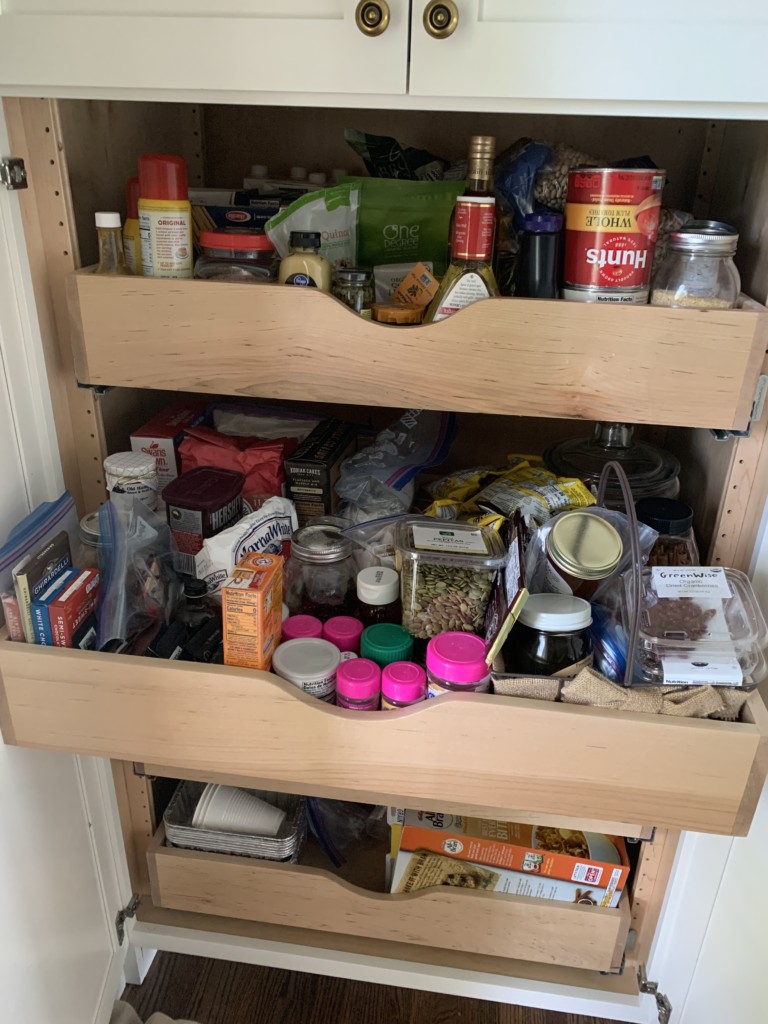 Moral of the story:
1) There is hope for your pantry.
2) Your pantry can be a source of organization satisfaction instead of anxiety.
3) Hire a designer to help you figure out how to manage your pantry needs.
Until next time!
Emily
.